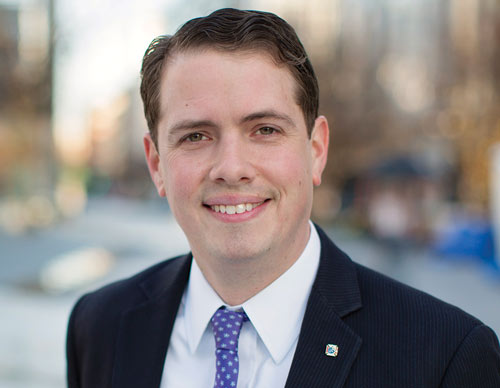 My parents met through the pro-life movement, so I grew up in it and have always been passionate about it. I really benefited from doing sidewalk counseling for a year during college, interacting with abortion's victims or potential victims. That experience haunts me. It keeps me driven while working in public policy, which sometimes can feel a step removed from the front lines of the abortion fight.

How I'm involved: I work in public policy because pro-life laws save lives. Research shows that the Hyde Amendment alone — which prevents our tax dollars from paying for abortions under Medicaid — is directly responsible for 1 million people walking this planet today who otherwise would have been aborted. Public policy is messy; we're dealing with politicians, and there can be a lot of "gray" area. But there is tremendous opportunity to save children, and therefore we must engage.

Pro-life challenges: The biggest challenge is that Roe v. Wade largely took away the power of the people to legislate on abortion through their elected representatives. It leaves the American people handcuffed while the unborn are legally slaughtered. Since 2016, we've been able to shift the balance of the Supreme Court and transform the lower courts, which puts the erosion or even overturning of Roe within grasp.

The pro-life message: Advances in science and technology have proven beyond any doubt that it is a child in the womb. We've won that argument. The next frontier is to communicate how the pro-life movement loves and cares for the mother and the child beyond the womb. The reality is that we do actively care for both, but the perception is that we care only about protecting the baby, and that mother and child are on their own after birth. We need to change that perception.

Signs of hope: At the federal and state levels, our government is currently passing a record-breaking number of pro-life laws. No longer does the pro-life movement settle for lip service from politicians — we require action. I think millennials especially understand that: They are action-oriented.

Advice to Knights: Do what you feel called to do, and act. It could be a commitment to private prayer, peaceful witness outside of abortion facilities, volunteering with a pregnancy care center, donating funds to pro-life causes, volunteering for pro-life politicians, or even running for office yourself. Whatever you do, just take action. Innocent unborn children pay the price when we don't.
Read more at Knights of Columbus