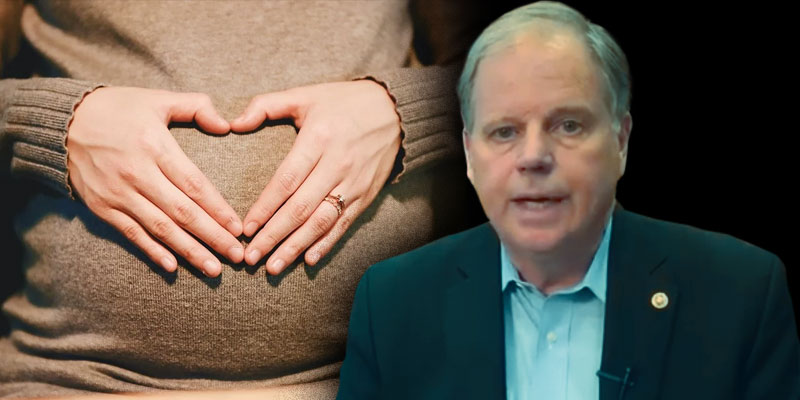 It's hard to believe that, in 21st century America, the life of a baby more than halfway through pregnancy is considered up for debate – but it's true, thanks in part to Senator Doug Jones and his extremist Democrat friends in Congress. In many parts of the country, even newborn infants are uniquely vulnerable to being killed or left to die, all because they were slated for abortion and miraculously survived. This flies in the face of basic decency and fundamental American values. Surely, we can all agree that at the very least, unborn babies who can feel pain, or babies born alive deserve protection – can't we?
That is the idea behind two bills pending in the U.S. Senate. Last week, Majority Leader Mitch McConnell filed cloture on the Pain-Capable Unborn Child Protection Act and the Born-Alive Abortion Survivors Protection Act, setting the stage for consecutive votes expected to take place this month. One stops late-term abortions after five months of pregnancy, a point when science clearly shows that unborn children can feel excruciating pain. The other ensures that babies who survive failed abortions receive the same medical care as any other baby born prematurely at the same age.
The overwhelming majority of Americans – including 75% of Independents and 70% of Democrats – support Born-Alive legislation, and a strong majority want to protect unborn children after five months of pregnancy. If the will of the people had prevailed, both would already be law – but pro-abortion Democrats in both houses of Congress have stood stubbornly in the way. Senator Jones, who presents himself as a moderate, voted to block Pain-Capable legislation – one of his first major votes as a new U.S. senator.