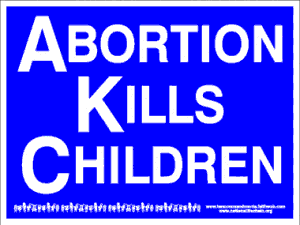 Like it or not, President Barack Obama is the most pro-abortion advocate to ever hold the nation's top executive office.
This, of course, should have come as no surprise, as CBSNews.com, in 2007, reported his pro-abortion state senate voting record, including receiving a 100 percent score from the Illinois Planned Parenthood Council.
As LifeNews.com has chronicled, as president, Obama has dedicated himself to promoting abortion—rather than reduce them as he promised. The president has done this by, just to name a few, expanding abortions through Obamacare, appointing a bevy of pro-abortion judges and officials, moving to strip medical professionals of conscience rights, and forcing taxpayers to fund groups who provide abortions in other countries.
In his recent statement on the occasion of the 38th anniversary of Roe v. Wade, President Obama did little to even meet the standard of former President Bill Clinton, who often noted that he desired abortions to be rare. Instead, Obama praised the court decision as having liberated women. In that vein, he pledged to "recommit" himself to ensuring that all women would have the opportunity to "fulfill their dreams."
Sadly, the president spoke nothing of the at least 50 million unborn children who have been needlessly slaughtered since the Supreme Court's decision in 1973. Without question, their dreams are forever unfulfilled.