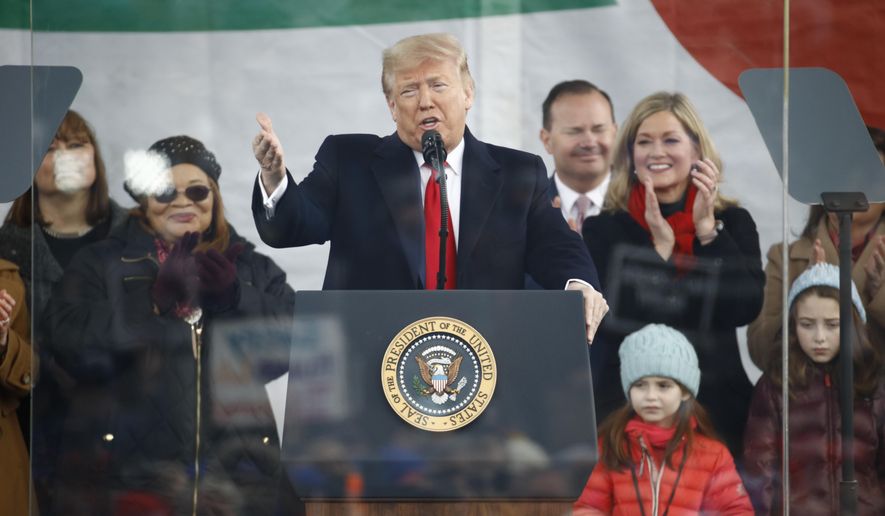 What do Texas and California have in common when it comes to abortion? Both were a focus of action by the Trump administration in the first month of 2020. President Trump's historic appearance at the March for Life understandably received far greater media coverage. Now that the dust on the National Mall has settled, two significant policy victories should not be overlooked.
On Jan. 22, the 47th anniversary of the Roe v. Wade decision that imposed abortion on demand across the nation, the U.S. Department of Health and Human Services (HHS) Centers for Medicare and Medicaid Services (CMS) granted the state of Texas a Medicaid waiver to fund the Healthy Texas Women program, which serves women who earn less than 200 percent of the federal poverty limit. In 2011, the Texas legislature ended state family-planning funding for abortion businesses, including Planned Parenthood, the nation's largest abortion chain.
When Texas lawmakers exercised their right to fund women's health care without underwriting abortion businesses, retaliation was swift and far-ranging. The pro-abortion Obama administration could have approved a similar waiver to continue funding for Texas' Medicaid family-planning program with the policy favoring childbirth over abortion; instead the administration yanked federal support. Gov. Rick Perry pledged to fully fund the program using state dollars.
Meanwhile, abortion advocates and their media allies launched a smear campaign against the Lone Star State that would get national traction. Charlotte Lozier Institute scholar Michael New has doggedly chronicled the abortion lobby's misleading efforts to conjure up a public health crisis in Texas, including claims of "significant increases in unintended pregnancies, teen births and the maternal mortality rate." Even after The Washington Post's fact checker debunked a key part of this false narrative last year, the correction received far less coverage and the pro-abortion talking point that pro-life laws harm mothers continues to circulate.