The New Yorker's in-depth profile on SBA List president Marjorie Dannenfelser brings you the pro-life and pro-choice movements like you've never seen before.
Author Kelefa Sanneh seeks to answer one question: Can a pro-life platform win elections?
Here's the top 10 inspirational quotes and fun facts you don't want to miss.
10. "Dannenfelser didn't start out pro-life."
That's right! The president of SBA List "was a pro-choice leader of the College Republicans" at Duke University. "After graduating, she fell in with a crowd of Catholic intellectuals who converted her… to the pro-life cause."
9. Pro-life women politicians destroy the 'War on Women' myth
"The S.B.A. List supports politicians who are pro-life and, ideally, female—the better to deflect the old but effective charge that the battle against abortion is necessarily a battle against the half of the population that might potentially undergo one."
8. "The Intensity Gap:" it's why the pro-life movement is winning!
"When I was really strongly pro-choice, I didn't go to bed thinking, Oh, my gosh, women can't be free unless they have abortion; what am I going to do tomorrow?
"Now I'm going to sleep thinking, Oh, my gosh, thirty-eight hundred children are going to die tomorrow. What am I going to do to actually save some of them?" – Marjorie Dannenfelser
7. But the Democratic Party is clinging ever more strongly to the losing side.
"The S.B.A. List likes to remind voters that Hagan has 'a one hundred per cent rating from America's abortion giant, Planned Parenthood.' This is true, but not unusual; forty-six of the fifty-three Democrats in the Senate earned the same grade. In this regard, Hagan is a typical Democrat, and, for the S.B.A. List, that is precisely the problem."
6. Voters in both parties respond to the pro-life message – Candidates should "speak better, not less."
"Dannenfelser…is not convinced that abortion is the reason women tend to vote Democratic. Polls suggest that men and women don't differ substantially in their views on abortion laws."
"In a recent Washington Post poll, women favored a [20-week abortion] ban by a margin of two to one."
5. Marjorie's experience as a mother has "strengthened her conviction that every pregnancy, even the most difficult, should be a source of joy."
"Part of it is giving people a chance," she said…"Not only giving the children a chance to be born but giving people around them the chance to benefit from their lives."
4. To end abortion, we need to fill Washington with "true believers."
"One of Dannenfelser's key allies is Kelly Ayotte, from New Hampshire, one of the two unreservedly pro-life women in the Senate. In 2010 the SBA List supported Ayotte in a hard-fought primary, and Ayotte calls the group 'a powerful force in mobilizing grass-roots support for candidates who believe in the sanctity of life.'"
3. SBA List got its start by bundling individual contributions to pro-life candidates.
"U.S. Congresswoman Virginia Foxx reminisced about when she was a first time candidate saying, 'Every time I thought I'd hit my low point, and I didn't know where else money was going to come from, a big envelope would come in from the Susan B. Anthony [List]. A lot of them were five-dollar checks, ten-dollar checks. But they always seemed to come at just the right time.' She laughed, 'It just is one of those little miracles that God performs, to help us when we are low.'"
2. The pro-abortion side is deeply divided.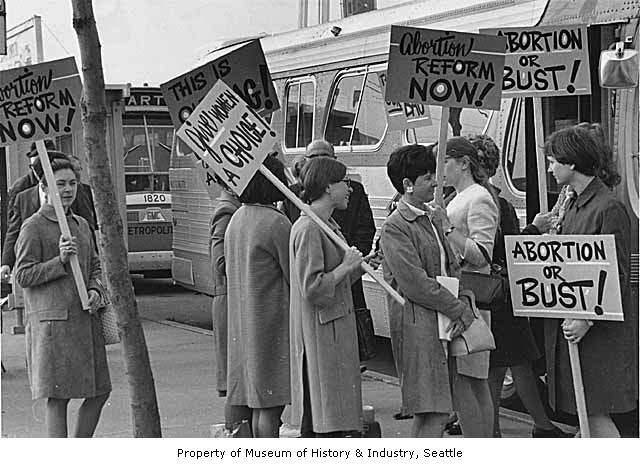 "The feminist write Pollitt laments that the pro-choice movement has become 'defensive' since the seventies…the term 'pro-choice' – already 'a bit of a euphemism' – is often replaced by broad formulations involving 'women's health.' Some feminists call this the 'awfulization' of abortion."
1. The SBA List is principled and strategic in our fight to save babies and women.
We need to elect pro-life leaders in order to pass the lifesaving legislation that women and children need. "We're not going to throw bombs just because it feels good," [Dannenfelser] says, "We want to win."
Read the entire profile on NewYorker.com